Methanol-to-gasoline fuel
Influence of MtG grades on fuel stability and emission behavior
Brief description
In order to reduce greenhouse gas emissions in the transport sector, the share of alternative propulsion systems is expected to increase in the future. The EU's Renewable Energy Directive II (RED II) stipulates that the share of renewable energy should be at least 14% in 2030. The preferred drive energy is to be renewable electricity. Greenhouse gas-neutral fuels are an option for reducing greenhouse gases in transportation sectors where electrification of the drive system is not (yet) an optimal technical solution due to limited battery storage capacities. They could also make a rapid and significant contribution to greenhouse gas reduction in existing passenger cars. While in the diesel sector, the production processes of paraffinic fuels as substitutes have already reached a high level of technical maturity, research is still being conducted into the production processes of climate-neutral gasoline substitutes.
A promising greenhouse gas-neutral gasoline alternative could be methanol-to-gasoline (MtG). This fuel is based on the production of methanol from renewably produced hydrogen and carbon dioxide (methanol synthesis) and the subsequent further processing (upgrading) of the methanol to MtG. The MtG process enables targeted optimization of the composition and properties of renewable MtG for motor application as a fuel. Since MtG products are very similar in properties to conventional gasoline, they can be blended without changes to the EN 228 standard.
To achieve optimal product qualities and emission requirements of MtG fuel, further research is needed on the manufacturing processes. Both catalysts and process conditions, as well as purification and refining, have a major impact on the composition of the MtG product and still need to be optimized.
Aims of the project
In this project, MtG products will be systematically improved so that they can contribute to climate neutrality in the transport sector as drop-in fuels. The goal is a structured investigation and the creation of synthesis routines to generate a MtG product that not only has the same properties as current gasoline fuels, but also meets future quality requirements:
low aromatics content, to reduce soot emissions
Octane number above 99 to ensure efficient combustion
High oxidation and storage stability
Low corrosivity
Work tasks OWI
Investigation of the stability and determination of the properties of the MtG samples
Evaluation of the detailed analysis and its linkage with further properties from the fuel standard EN 228
Performance of aging tests to determine the stability of pure fuel and blends with ethanol and conventional gasoline
Dynamic and static tests of the material compatibility of pure MtG and MtG blends
Performing research centers
OWI Science for Fuels gGmbH
RWTH Aachen University, Lehrstuhl für Thermodynamik mobiler Energiewandlungssysteme
Technische Universität Bergakademie Freiberg, Institut für Energieverfahrenstechnik und Chemieingenieurwesen
Project funding
The IGF project (22377 BG) of the research association DGMK German Society for Sustainable Energy Carriers, Mobility and Carbon Cycles e.V.– DGMK, Große Elbstraße 131, 22767 Hamburg, was funded through the AiF as part of the program for promoting joint industrial research (IGF) by the German Federal Ministry for Economic Affairs and Climate Action based on a German Federal Parliament resolution.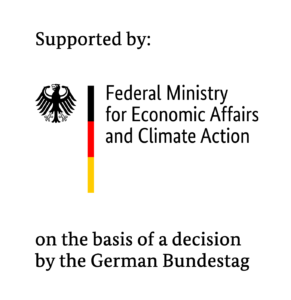 Project durance
10/ 2022 until 10/ 2026
Contact
M.Sc. Karin Engeländer
Tel.: 02407/ 9518-148
E-Mail: K.Engelaender@owi-aachen.de